As early as April 16, runners will have the opportunity to get even with the Poznań Half Marathon route. It will be the same as in 2022, and thus will provide an excellent opportunity to improve life records.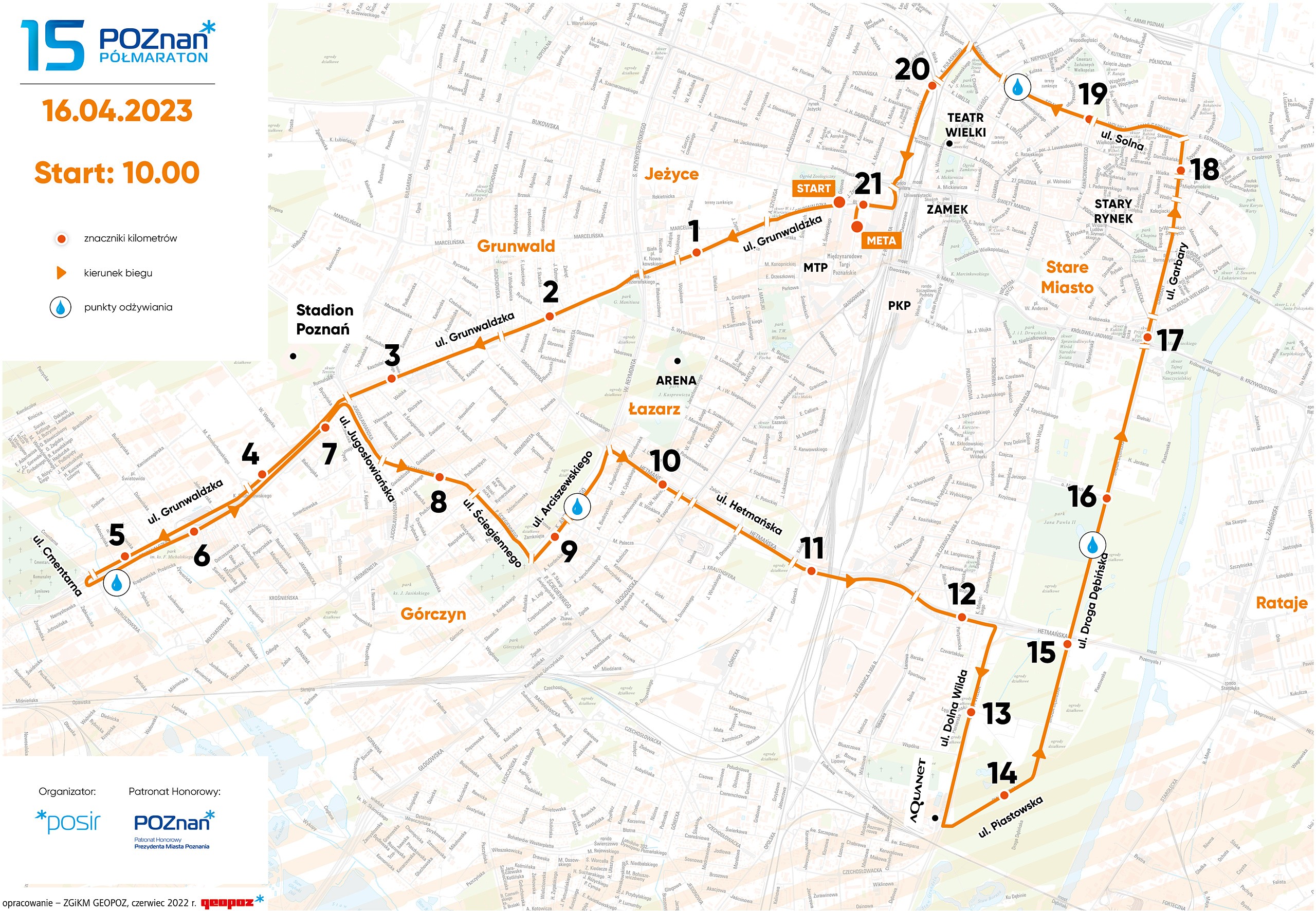 Index of streets
Start – Grunwaldzka
Grunwaldzka
Jugosłowiańska
Taczanowskiego
Ściegiennego
Arciszewskiego
Hetmańska
Dolna Wilda – roundabout
Dolna Wilda
Piastowska
Droga Dębińska
Strzelecka
Garbary
Małe Garbary
Solna
Nowowiejskiego
Pułaskiego
Roosevelta
Rondo Kaponiera
Roosevelta
Bukowska
Grunwaldzka
Finish Line – Plac Marka at Poznań International Fair Ltd.
Course presentation