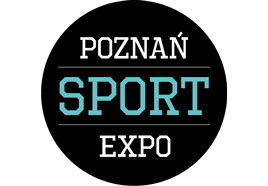 Together with the Poznań International Fair, we invite you to participate in the sports fair – POZNAŃ SPORT EXPO, which will be held on April 3-5, 2020.
Our fair is an interesting proposition for active sports people and half marathon runners. At POZNAŃ SPORT EXPO we will find spring collections of sportswear, shoes, dietary supplements, sports equipment and nutrients. Exhibitors' proposals will also include books on running and healthy eating.
But these are not all benefits for people who visit POZNAŃ SPORT EXPO. On Saturday, there will be interesting lectures that will complement the knowledge of people practicing sports.
Admission to the fair is free.
Exhibition opening hours for visitors:
03.04 (Friday) 11.00 – 20.00
04.04 (Saturday) 10.00 – 20.00
05.04 (Sunday) 07.00 – 14.00
Contact person:
Elżbieta Cytryńska
tel. +48 61 869 26 00
e-mail: elzbieta.cytrynska@mtp.pl
More about Poznań Sport Expo: sportfair.mtp.pl
Facebook profile: Actively 365